We're happy that you have found us!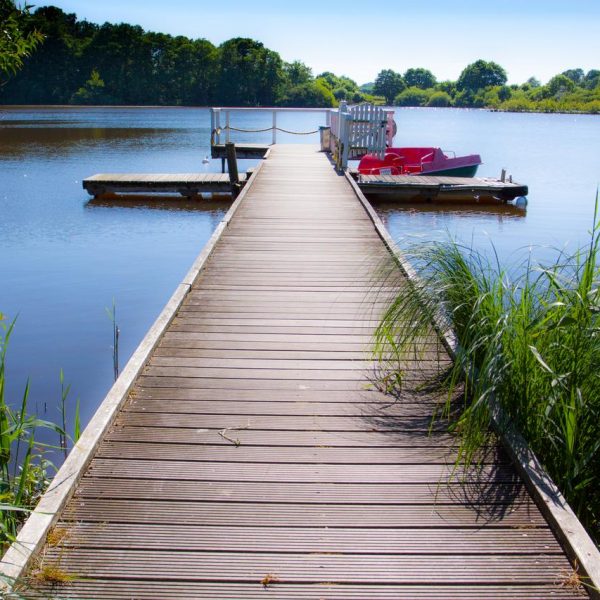 Welcome to the cosy Hotel Seeblick in Mühbrook right next to the lake 'Einfelder See' between Kiel and Neumünster. The North Sea and the Baltic Sea can be reached by car in about 45 minutes. You enjoy the best location between the two seas. You can go bathing in the beautiful lake 'Einfelder See'. The idyll in the Westensee Nature Park with its wonderful cycle paths and hiking trails will delight you.
As a nature-loving traveler on a short trip, experience-hungry adventurer, conference organizer or party-goer – you will fit right in here. Hikers, business travelers, passers-by and guests who simply want to eat well are all very welcome.
You will be spoiled with:
a fresh regional cuisine in the restaurant and on the sun terrace. Open from 10am to 2pm, and 5pm to 10pm (Sundays and public holidays non-stop).
54 hotel rooms, junior suites and suites, some with balcony or terrace.
5 event and meeting rooms for 2 to 199 people in the largest room.
The hotel's own jetty and lake terrace are ideal for special barbecues.
A beautiful summer terrace with beer garden, partly covered and heated. With a view of the lake, of course.
Free parking and free WiFi.
Good to know:
Pedal boat and bicycle rental in the hotel.
Free parking and carports.
The front desk is open from 6am to 9pm.
Bus groups are very welcome.
We speak a cheerful Northern German (Platt), German and English. Some employees can also help you in French and Turkish.
Please note that dogs are not allowed in the hotel and restaurant.